Williamsburg offers a variety of things for you to do both as a single person or a couple, but it is also great for families with children of all ages. There are events during certain parts of the year, tons of outdoor activities, shopping experiences, restaurants, historical sights, and even attractions for you to explore. For that reason, if you are planning a trip soon, it is important that you plan ahead and set your sights on some of the top things to do in Williamsburg, Va.
Outdoor Family Fun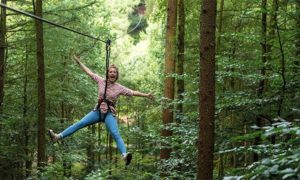 There are boat tours that take you to Jamestown, there are sailing trips or paddle boats you can enjoy, and parks to see. If you want to go hiking, you can do that on one of the many trails around Williamsburg. One of the most popular is the Go Ape Treetop Adventure, which is located in Freedom Park. With it, you can take a walk over net bridges and rope ladders or fly through the sky on trapezes, zip lines, and Tarzan swings. If you prefer to not have such an extreme hiking experience, you can always walk through a botanical garden.
Historical Sights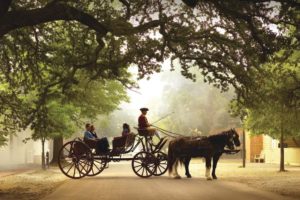 If you love history, you may enjoy visiting Colonial Williamsburg where there are always reenactments taking place. When you visit here, you will see what it was like to walk among a 18th century city. There are historic buildings, lavish gardens, and people who will tell you about the life they lead back then. If you want, you can even book a night or two at one of the six hotels located within the historical area.
Attractions for Thrill Level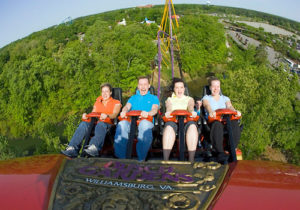 In Williamsburg, you will find art galleries, spas, beer companies, and even dinner theaters to enjoy. However, it doesn't stop there. You can also enjoy go-kart tracks and flight centers. Both of these areas put you in the driver's seat. Kids may enjoy playing in the bounce house laser tag area or you can visit Bush Gardens as a family. Water Country USA lets you enjoy big time watery thrills that virtually all family members will enjoy.
One of the greatest things about Williamsburg is all the cool things for everyone to do. Even if it is just dining in one of the best restaurants or seeking thrills at a park; there is no limit to the things that you will find and the experiences you can have. It is the reason that people flock to this area yearly and many of them return to explore even more in coming years.