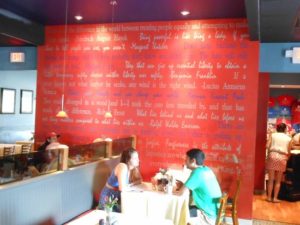 When in Williamsburg, you will definitely work up an appetite exploring the history and visiting the many sights. Therefore, it is a good thing that there are many restaurants in the area for you to also enjoy visiting. It is here that you will find a variety of food from many different cultures. There are places that will tantalize your senses and spark your imagination. Are you ready to learn about the many Williamsburg dining options?
Food for Thought
This is a themed restaurant, of sorts. It is a place where you can dine on American cuisine and explore the past while you savor your food. It is decorated with famous quotes and past inventors. There are games and quizzes you can play while waiting on your food. The purpose of it is to help families "unplug" from their computers and cell phones so that they can simply enjoy being a family.
A Chef's Kitchen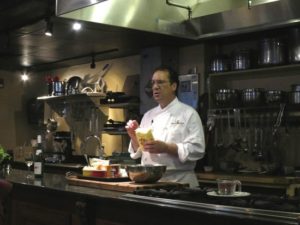 If you want dinner and a show, you should visit A Chef's Kitchen. It is an enjoyable place to eat with live entertainment from its chef. Chef John Gonzales is a delight to watch. He adds in a little humor and education to your dining experience while he cooks fabulous foods right before your eyes.
Fat Canary
This is a very high energy bistro that offers a sophisticated and relaxing dining experience for everyone who visits. Most all ingredients for the food is locally found. Due to its popularity, it is recommended that you book a table in advance and most everyone who attends say that it is an experience you will never forget.
King's Arms Tavern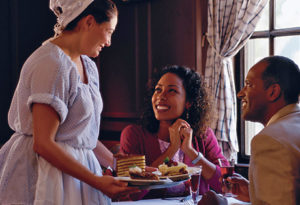 Combine the history of Williamsburg with great food and you have an amazing combination. It is a period themed restaurant. There is a violin player who will venture into the dining room to play while you eat pot roast dinners and more.
There are several history themed dining experiences waiting for you in Williamsburg. Are you ready to book your seats yet?