Since so many visit Williamsburg to see all the sights, there is no reason for you to miss out on the full "walking back into time" experience. For this reason, there are a lot of places you may consider calling home for a night or more while you are in town. Most all rooms are affordable, even those that do not seem like they would be. The lodging options also include the larger chains and one of a kind hotels.
Tried and True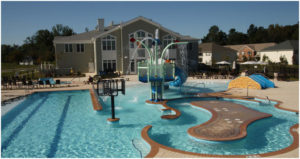 In Williamsburg, there are Hiltons, Country Inns, and Holiday Inns. Most all these offer the same amenities that you are used to having when you visit them. They may have indoor or outdoor pools, fitness areas, free parking spaces, and of course; television and Wi-Fi. They all have friendly staff and other things that people love about them.
Relaxing in Style

There are also hotels like the Williamsburg Lodge or The Colonies, the Williamsburg Plantation, and the Kenmore Inn. The Kenmore Inn and Williamsburg Lodge are both historic inns that offer more family fun than most people can imagine. Both are also located near dining options and historic sites to make sure you have everything you want within easy reach. Both The Colonies and the Williamsburg Planation are period friendly places to stay, but they offer guests more by being miniature homes. They are condos or suites that are fully furnished. They have kitchen areas multiple showers, and more amenities than you can imagine. For instance, The Colonies features an indoor pool, spacious living areas, and outdoor pools with splash zones. Can you imagine a better place to stay while you are visiting the big city?